THE GO-GETTERS COACHING AND MENTORING FOR SOLOPRENEURS
Did you know that over 60% small business fails in the first 3 years?
And a large percentage of the ones that survive earn only just enough to pay the bills.
But what if your family relies on your income to get by?
Maybe doing it all alone is harder than you thought.
And why am I telling you this?
Breathe out, it's ok!
YOU ARE IN THE RIGHT PLACE!
Hi, my name is Lisa Penson and I am a business strategist, small business coach and mentor, I have been where you are now.
I'm here to help you create your dream business,have more money in the bank and to get stuff done!
THE GO-GETTER COACHING AND MENTORING
WILL BE PERFECT IF……..
You're dreaming of the solopreneur lifestyle and are ready to begin in business, but need a clear plan to get started. Let's get you up and running, making money so you can enjoy the things in life you want to.
You have a business venture but feel it's standing still. You're seeking a roadmap to follow so you can grow what you've started into a more successful business.
You already have a business, it's growing nicely but you're always in a state of overwhelm. You feel a bit lost, need some extra guidance on how to make more money and you crave connection with likeminded solopreneurs.
AREN'T YOU READY TO RESCUE YOUR BUSINESS FROM…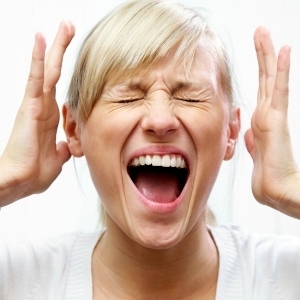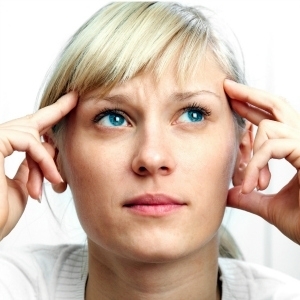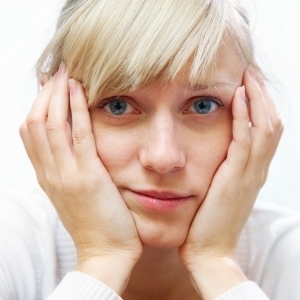 TO CREATE A SOLOPRENEUR LIFE THAT'S MORE LIKE…
TAKE THE VERY NEXT STEP TODAY TOWARDS BUILDING YOUR DREAM BUSINESS!
Because it's time to move your game plan up a notch!
YOU CAN control your own destiny!
The Coaching and Mentoring help you through starting (or refining), maintaining, and growing your solo biz quickly and confidently. 
YOU CAN increase your freedom!
Get introduced you to the big picture of solpreneurship.  You'll be supported in marketing, branding and improving your online visibility. No more stumbles, or baby steps … you'll get ahead in leaps!
YOU CAN convert ideas to action once you know how!
Learn how to understand your market, and figure out what works for them. You'll develop real and implementable strategies to meet your market's need to give your business dreams a real focus.
… and, yes, YOU CAN inject new energy into and your business and your life!
You can spring clean your business processes and re-invigorate your passion for the solopreneur lifestyle. Get ahead by standing out in a crowded marketplace and living the life others dream of.
HERE'S WHAT OTHER SOLOPRENEURS HAVE SAID…
"As a globetrotter and entrepreneurial spirit, I had many ideas about which path to follow. It was through working with Lisa that I was able to focus on my key strengths and prioritise the projects that were most important to me. Lisa's guidance and expert knowledge have helped me to mould my professional image as a consultant. I highly recommend Lisa."
"Lisa just gets it. She knew exactly what to ask and identified our problems before we did. Lisa got us back on track in a relatively short period of time and I can't even put into words how fantastic she is and how far we've come!"
"You've made a massive impact on my business – the working hours and income of 8 out of the 10 employees have increased. The face to face teaching hours of myself has decreased allowing me to spend more time focusing on the 'business'.  You are a great business coach"
Whether you're a tradesperson, freelancer or consultant, you're in the right place!
COACHING AND MENTORING will help you:
Direct your passion, time and energy into building a thriving business
Learn the steps you'll need to skyrocket your business and profits!
Learn the ins-and-outs of solopreneurship and the benefits of doing business on your terms
Tackle what can seem an overwhelming workload with strategies, tips and constructive support
Learn proven marketing tactics to attract more ideal clients, those you really want to work with
Connect with a tribe of go-getters – just like you – for brainstorming and encouragement, you don't have to do this alone
YOU CAN EXPECT A-HA MOMENTS AND WORLD CLASS RESOURCES INCLUDING WORKBOOKS, TEMPLATES AND ACTIONABLE STRATEGIES!
HERE'S EXACTLY WHAT YOU'LL GET
6 one hour coaching sessions over Skype.
Use of my toolkit of worksheets, checklists, and resources
Networking in a safe environment for support and advice from like-minded solopreneurs in our closed Facebook group.
Saving time and money because the investment I've made in my learning is passed on to help you grow quickly.
Practical information and resources so you can sidestep common mistakes.
It's well known 75% of small businesses fail in the first few years and you can bet I'm on a mission to ensure you're not a statistic!
ARE YOU READY TO SEE HOW YOU CAN TRANSFORM YOUR BUSINESS, BUILD YOUR PROFITS AND LIVE THE DREAM SOLOPRENEUR LIFESTYLE?
THE SUPPORT YOU NEED TO REFINE YOUR BUSINESS STRATEGIES, TAKE ACTION ON CLEAR GOALS AND ADVANCE ON YOUR SOLOPRENEUR JOURNEY IS HERE AND WAITING!
What's a solopreneur... and am I one?
The common definition says a solopreneur is a business owner who works and runs their business alone. Freelancers, creatives, consultants and therapists often fall into this category. Is this you?
Solopreneurs by nature have an entrepreneurial mindset, and they prefer single-handedly managing their business. They love freedom and flexibility.
While solopreneurs mostly work alone, it doesn't mean they shouldn't collaborate with other entrepreneurs. To give an example, a freelance writer may work closely with a designer on various projects. In this way, solopreneurs can expand their contacts and generate work for others.
Why do I need Coaching and Mentoring?
It's not easy out there in the big world of business. Sometimes it can seem really tough, especially when you're going it alone as a solopreneur. 
Whether you're brand new to business or established and ready to grow, Coaching and Mentoring will challenge the way you do business, show you how to grow and guide you towards building your business for greater profits.
It's like having a business partner who wants you to succeed just as much as you do, but with no strings attached
I'm a busy person! How will I have time for this?
I know your busy, we all are, BUT if we don't take time to work ON the business and not IN the business you will be saying the same thing this time next year. There is a saying - doing the same thing over and over again and expecting a different result is a sure sign of insanity! 
After you enrol, you'll be reminded to join the closed Solopreneur Success Facebook group too! if your not already a member
What will the Facebook group do for me?
Going solo doesn't have to mean going it alone! The active Facebook group is there for support, advice, and sometimes just to listen to your cries of frustration.
The group members may have different-shaped ships to yours, but they're all in the same boat. There's an answer for everything, and group-thinking can sometimes solve the hardest problems.
Ask questions, make connections, and meet solopreneurs and other course members from all over the world... without even stepping out of your living room!
I'm convinced! When can I start?
NOW! Enrol and get started today! 
It's your business and lifestyle that will benefit from this, so get onto it, there's not another moment to lose! - Send me an email to lisa@solopreneursuccess.com.au and tell me you want to get started
How often do we meet over Skype
The academy contains 6 sessions of 1 hour each which can be used how you see fit. Most clients talk to me once a month, but some choose to meet fortnightly or even weekly if the goal requires it. All sessions are conducted via Skype, or if you are in the Blue Mountains we can meet face to face.
Any sessions not used within 6 months of signing up will expire.
Would you like to get results faster?
Need support from a business coach who has been there done that?
Make your solopreneur journey easier.
Join today for an investment of
ONLY $749 inc GST (AUD)
Payment plans available.
CONNECT TODAY TO GET STARTED